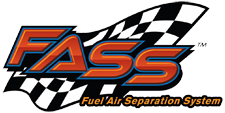 FASS Parts
FASS high quality Fuel Air Separation Systems and electric diesel fuel pumps provide high performance improvements for your diesel engine. If its strength and reliability you want from your fuel pump look no further. FASS fuel pump offers complete peace of mind.
Browse FASS part types:
Buyer Beware Notice
Many companies sell cheap diesel parts as remanufactured, but are actually selling a used part that has merely been cleaned up.
Deal with authorized suppliers.