Get Free Price Quotes for Ford Engines and Parts.
Compare diesel engine and parts pricing direct from manufacturers and distributors.
"This was great, completed a few details and I was able to get 4 quotes almost as soon as I could submit my info."
Tom - North Carolina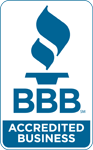 Tell Us More.

Ford introduced methods for large-scale manufacturing of cars and large-scale management of an industrial workforce using elaborately engineered manufacturing sequences typified by moving assembly lines. Henry Ford's methods came to be known around the world as Fordism by 1914.
Ford is the second largest automaker in the U.S. and the fifth-largest in the world based on annual vehicle sales in 2010. At the end of 2010, Ford was the fifth largest automaker in Europe. Ford is the eighth-ranked overall American-based company in the 2010 Fortune 500 list