Get Free Price Quotes for Detroit Diesel Engines and Parts.
Compare diesel engine and parts pricing direct from manufacturers and distributors.
"This was great, completed a few details and I was able to get 4 quotes almost as soon as I could submit my info."
Tom - North Carolina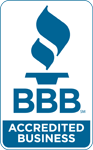 Tell Us More.

Unparalleled performance, best-in-class fuel-economy and rock-solid reliability are what Detroit Diesel engines are all about. From in-town to on-highway or extreme duty these diesel engines rule the road.
Today, Detroit Diesel Corporation is an affiliate of Daimler Trucks North America LLC, and is a leading manufacturer of on-highway, heavy-duty, diesel engines for the commercial truck market. The company offers a complete line of engines for the on-highway and vocational markets.